Determine in four easy steps which FogCity® Easy lens fits best in your helmet.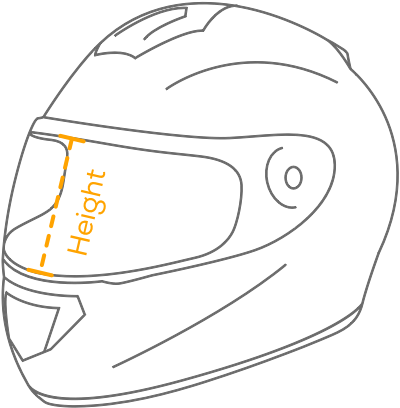 Step 1
Close the visor on your helmet. Measure and note down the height of the visors eye port.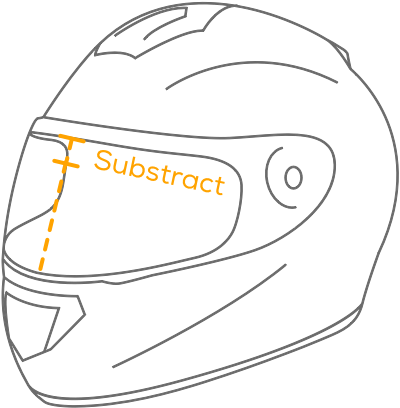 Step 2
Subtract the height needed to open en close the visor without the lens touching the rubber trim.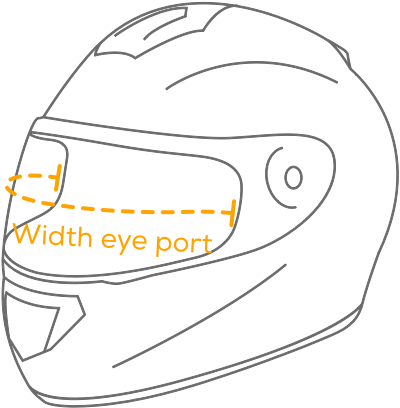 Step 3
Use the midpoint to measure and note the width of the visors eye port.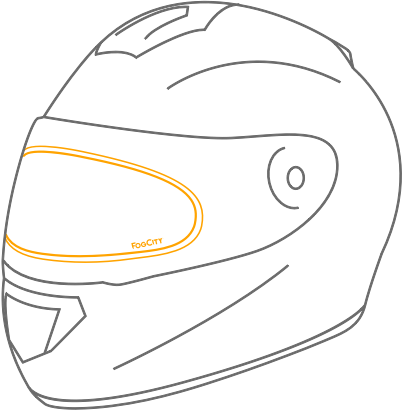 Fullface Small
Lens height: 82mm
Lens width: 254mm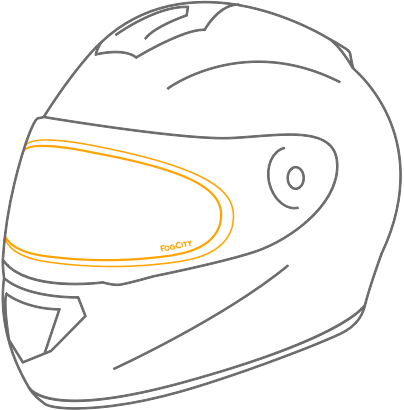 Fullface Medium
Lens height: 91mm
Lens width: 284mm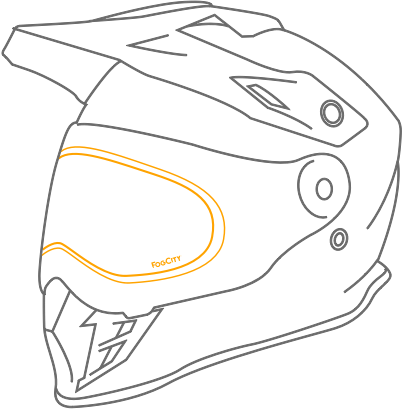 Enduro
Lens height: 97mm
Lens width: 265mm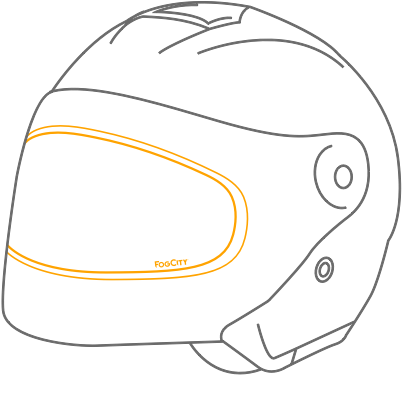 Open face
Lens height: 105mm
Lens width: 269mm